---
RT-Less:A RGB Dataset for 6D Pose Estimation of Reflective Texture-Less Objects
A Multi-Scene Image Dataset for Pose Estimation

Large public unique dataset: RTL contains 258K real and synthetic images of reflective texture-less metal parts.
Multiple scenes: The scene setup contains many variables to simulate real scene and provide varying levels.
Industrial multi-view acquisition: Camera placement uses the eye-in-hand method to simulate a real industrial view.
Ground truth pose & bounding-boxes: Accurate annotations for each object are provided.
Various CAD models: Three types of formats of CAD models were provided to assist training.
OBJECTS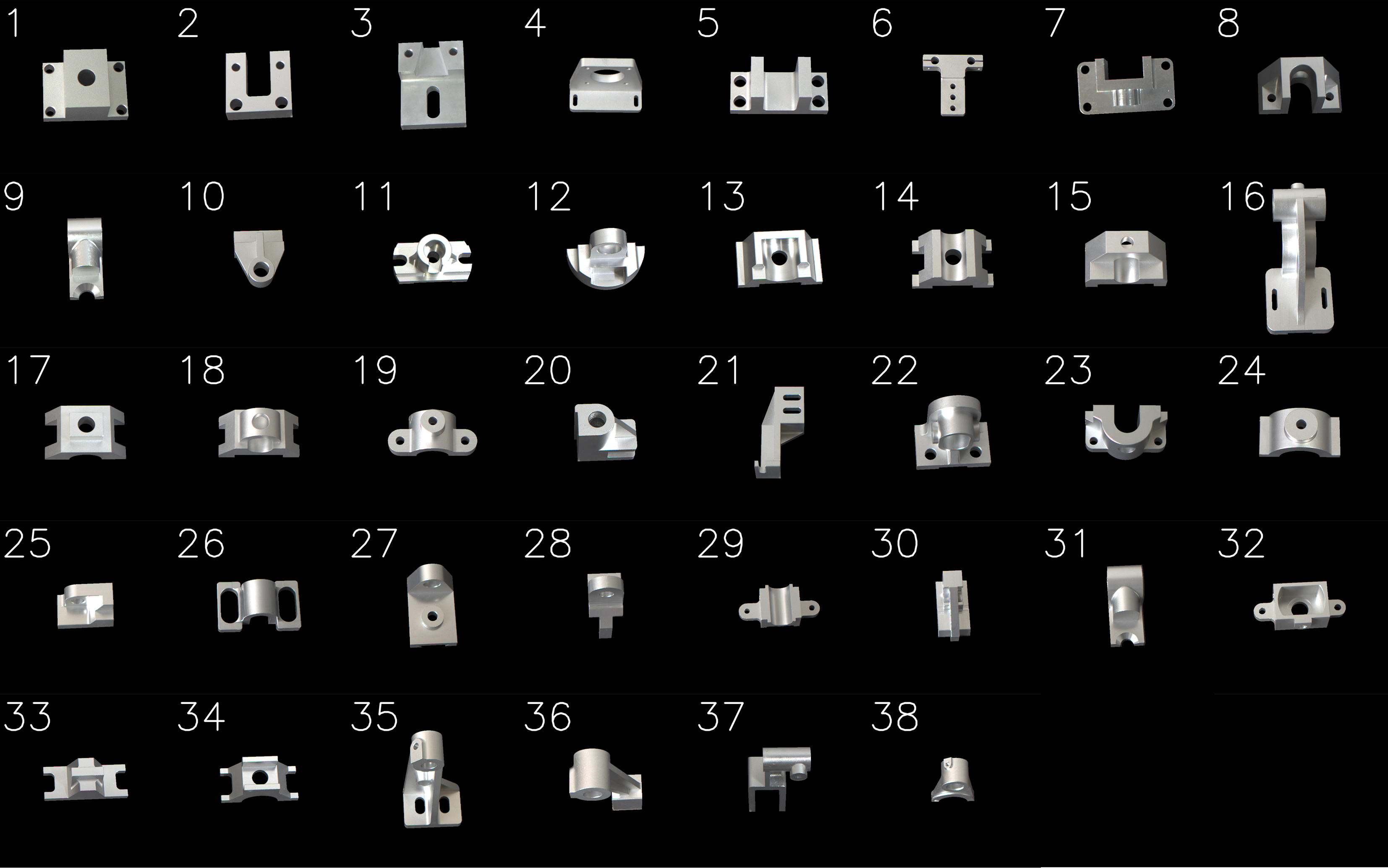 38 reflective texture-less machined parts with typical industrial features.
SCENES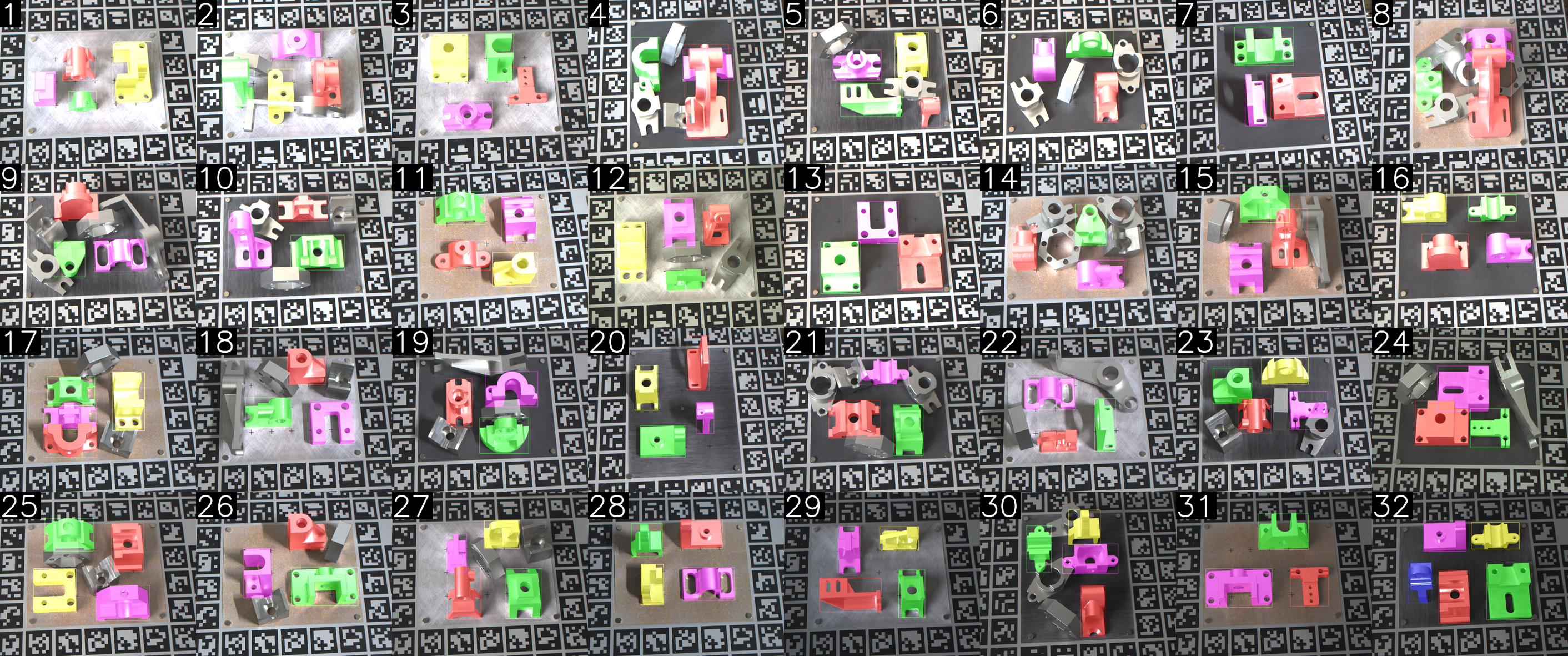 32 scenes simulate real scenes in terms of parts placement, parts types and shape, lighting, background, etc.
USAGE
Training modes
Use CAD models only without real images for training.
Use real images for training (CAD models are optional).
Testing modes
Use object detection simulation module to test the pose estimation method only.
Use build-in real object detection module to test the object detection and pose estimation methods as a whole.
Scene groups
Few occlusions and clutters scenes: 1, 3, 7, 11, 13, 15, 16, 20, 24, 28, 29, 31, 32
Slight occlusion and few clutters scenes: 6, 5, 12, 15, 17, 22, 24, 25, 26, 27
Severe occlusion and clutter scenes: 2, 4, 8, 9, 10, 14, 18, 19, 21, 23, 27, 30
DOWNLOAD
CAD Models
Infos
Objects
Scenes